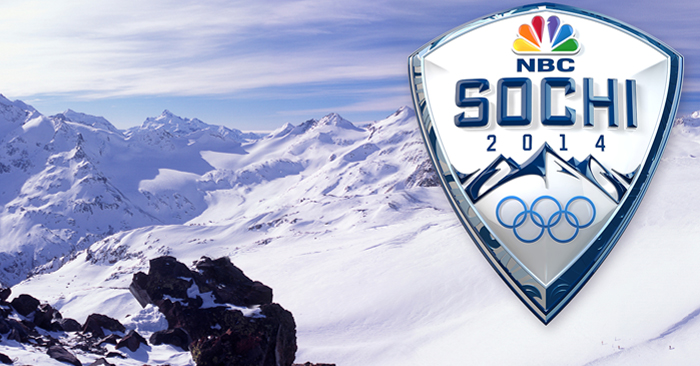 Winter Olympics: Youth Group Games
With the 2014 Winter Olympics underway, our friend Dan Istvanik has shared two Olympic games to use in your youth ministry. Enjoy!
Game #1 – Ice-less Figure Skating" (*aka- "Blades of Glory") 
Supplies
A variety of fun "figure skating" music (cd, mp3…)
A way to play it out (sound system, music device…)
Wax paper & carpeted floor (alternative – two skateboards)
An open floor space area
Instructions: In honor of the great tradition of Olympic figure skating, have students who want to play team up with a partner.
Explain that they will need to come up with a 1-2 minute figure skating routine in a carpeted area without ice or ice skates.
Give each group some wax paper and tell them to take their shoes off. When students stand on the wax paper, they will be able to slide around the carpeted room…almost as if they are on ice.
Alternative: If you don't have a carpeted floor, then use two skateboards – and maybe change the game to "snowboard figure skating" 🙂
Send the players away, giving them 10 minutes (or however much time you think) to plan and practice their routine.
Once they are ready start the competition. Using a randomly chosen songs or a pre-planned songs on your part, play the song and have each pair perform their routine.
Scoring can either be done by the whole group at the completion of each routine by noise level cheers and applause or you can have a panel of judges flashing the 1-10 scores at the end of each routine. Extra points for lifts, but I would avoid "throws"!
Absolutely hilarious and will make great pictures and videos for the end of the year highlight video or your next parent meeting.
Game #2 – Human Curling
Supplies
6-8 Plastic Scooters w/handles (gym-class/PE style)
Alternative to Scooters – Skateboards with players sitting on them
Masking Tape
Medium to Large Open Indoor Area
Set up: At the far end of your playing area create a large circle target ("houses") using your masking tape and about halfway across your room create a line; It needs to be little ways back from your target area.
Instructions: It can be played with a group as small as 12-16 players divided up into 2 equal teams, or it can be played with a larger group with people rotating and taking turns for each round. Once you have divide up your teams, then have everyone pair up with a partner.
The idea of the game is simple and somewhat similar in concept to the actual Olympic Curling. The goal of course is to get a scooter with a rider ("curling stone") in and keep it in the target area ("house") to earn points for your team. Assign in advance what points will be earned in each sections of your target.
Have your pairs choose who will be the pusher and who will be the rider and go the far end of the room opposite of the target. Have the rider sit on their scooter ("stone") with the pusher standing behind them. Taking turns between teams the pushers will push their partner up to but not past the center line releasing them to head toward the target. The rider may not push or touch the ground in any way and must just ride. Once they have come to a complete and final stop they must sit and wait for the game to continue, so on so forth.
Points are tallied at the end of each round and the game can continue with the same players, just switching pusher and rider or having a new set or pair come up for their turn.
Fun, quick, easy game and my JH/MS students loved and really got into it during one of our recent game times.
Note from Terry & Nick, the JuniorHighMinistry.org Guys: By the way, if you enjoyed these games (thanks Dan for sharing them)…be sure to check out our new Easter Games & Object Lessons. I know, it's winter time and Easter might not yet be on your radar. But, it will be here before you know it. And you can use the Easter Games & Object Lessons in the weeks leading up to Easter. Use them as additional elements to midweek & weekend programming – or for an upcoming Easter event. They include 15 Easter Games & 15 Easter Object Lessons. Learn more now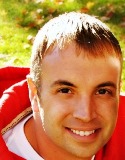 Dan Istvanik is 38 years old and has been married to his wife Melissa for over 12 years.  They have two children, Jenna (8 years old) and Kaleb (5 years old).Dan is currently the "Jr. High Youth Pastor" at Berean Baptist Church in Mansfield, Ohio where he has been serving for over 8 years. He has been doing youth ministry for close to 19 years. Dan is a regular writer and contributor to both "Group Magazine" and "Youthworker Journal". Besides being a curriculum writer for JuniorHighMinistry.org, he has also written some curriculum for other sights as well.