JUNIOR HIGH GAME – CHOICES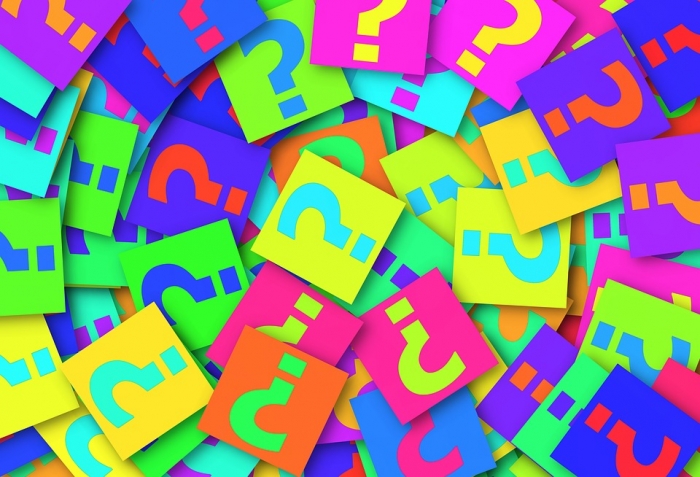 We live in world of choices – when to go to bed, what to eat, what to spend our money on, even whether or not you want French Roast or Dark Roast coffee, which can be a choice to make or break your day!
But what about our students? They are faced with choices that can seem overwhelming: Should I cheat on this test? Should I watch this movie? Should I get on this website? Should I try drinking? Should I post this on my Instagram?
How do we walk alongside them and help them make better choices?
I intentionally said "better choices" instead of "right choices" because ultimately, they have to make them, and let's face it – everyone makes bad choices.
So how can we help them make better choices and learn from the bad ones?
This game is a fun way to help students see the different way people make choices. We can go or own way, follow someone else or wait so long that we actually miss out.
Enjoy!
– Nick Diliberto, Junior High Ministry
JUNIOR HIGH GAME – CHOICES
DOWNLOAD PDF OF THIS GAME
Written by Rob Quinn
Bible: Philippians 4:8, 1 Timothy 4:12
SUPPLIES
Blindfold
A Hammer (a giant inflatable works best)
Tape
The song Hammer Time
10 Second Audible Countdown
Larger Room or play area
HOW TO PLAY THE GAME
Use tape to mark various areas around the room as "safe zones".
Place a number on each safe zone to show how many students can be in that area at a time.
Make sure there is enough space available for each student to have a spot.
If you have 10 students, make sure the total of all areas adds up to at least 10.
These zones can be as big, small, and numerous as you would like.
Choose one player to be the Hammer: Blindfold them and place them in the center of the room with a hammer in hand.
On GO, the remaining students will run around the room trying to decide which "safe zone" they want to make their final resting place.
They can only choose an area that is not full.
Play "Hammer Time" as they are running around
Give students a 10-second countdown when time is almost up.
At the end of the countdown, the Hammer will point the giant hammer toward any direction they want.
The area closest to where they are pointing is then "hammered" out of the game and must sit down outside the playing area.
Leaders will decide which area is the closest.
Also, anyone that didn't choose a corner before the hammer was dropped is automatically out of the game.
Play until only one person is left in the playing area and that person then becomes the Hammer for the next round.
Play as many rounds as you want.
TEACH
It was fun to watch how each of you chose differently and at different times throughout that game.
You were all faced with the same situation, but made different choices because of different reasons.
Let me ask a few questions:
How many were of out of the game because you didn't choose an area in time?
How many felt you should not have gotten out because the hammer was closer to another area?
How many chose areas because friends were in that area?
Who decided to go to smaller less populated areas?
Did anyone get left out of an area because it was filled up?
How did that make you feel?
How do you decide what choices to make in life?
Who makes decisions based on what others on doing? WHY?
In this world, it can feel overwhelming when every choice we make has tremendous outcomes and huge consequences.
Decisions that determine things like: Will people like people like me or not like me? Will I may be made fun of? Will I be bullied?… and on and on.
So, what do we use to help us make decisions and to make good choices?
What reasoning do we use, or better yet, should we use?
Let's read Proverbs 14:12.
"There is a path before each person that seems right, but it ends in death."
Do you think this sounds extreme?
I mean how many choices do you face each day that could lead to death?
If we look through God's eyes, the correct answer is: many.
See, when we make decisions that are based on what others think it can lead us to do things that are hurtful to others, ourselves, and our relationship with God.
So how can we take this information and start making better choices?
Read Philippians 4:8.
And now, dear brothers and sisters, one final thing. Fix your thoughts on what is true, and honorable, and right, and pure, and lovely, and admirable. Think about things that are excellent and worthy of praise.
When we fix our thoughts on things that honor God, our choices and decisions will lead to life.
But first, understand that you won't always make the right choices.
That doesn't give us an excuse not to try.
It gives us the opportunity to experience the love and grace that God extends to us because He knows what's in our hearts.
When we fail, God shows us grace.
And as we experience His grace, we grow in our relationship with God and find that it's easier to make choices that bring God glory.
As a student, believe it or not, you're learning new things every day – and that doesn't stop when you become an adult.
Some of you are young believers, and all of this seems new, but whether this is new to you or you've followed God your entire life, He loves you the same.
Here's what 1 Timothy 4:12 says:
Don't let anyone think less of you because you are young. Be an example to all believers in what you say, in the way you live, in your love, your faith, and your purity.
God knows the influence you can have as youth in this world.
You can choose to go out and use that influence for Him.
Today, you can decide to make decisions based on His love and His glory.
Close in prayer.

Rob Quinn serves at Community Bible Church in Brighton, MI. He has been involved with preteen ministry for almost 8 years now. Rob is married to an amazing woman Jodi, who just so happens to be the Children's Ministry Director at his church. They have one beautiful daughter Sydni, and an 8-pound attack dog named Lilly.