JUNIOR HIGH MINISTRY LESSON ON FEAR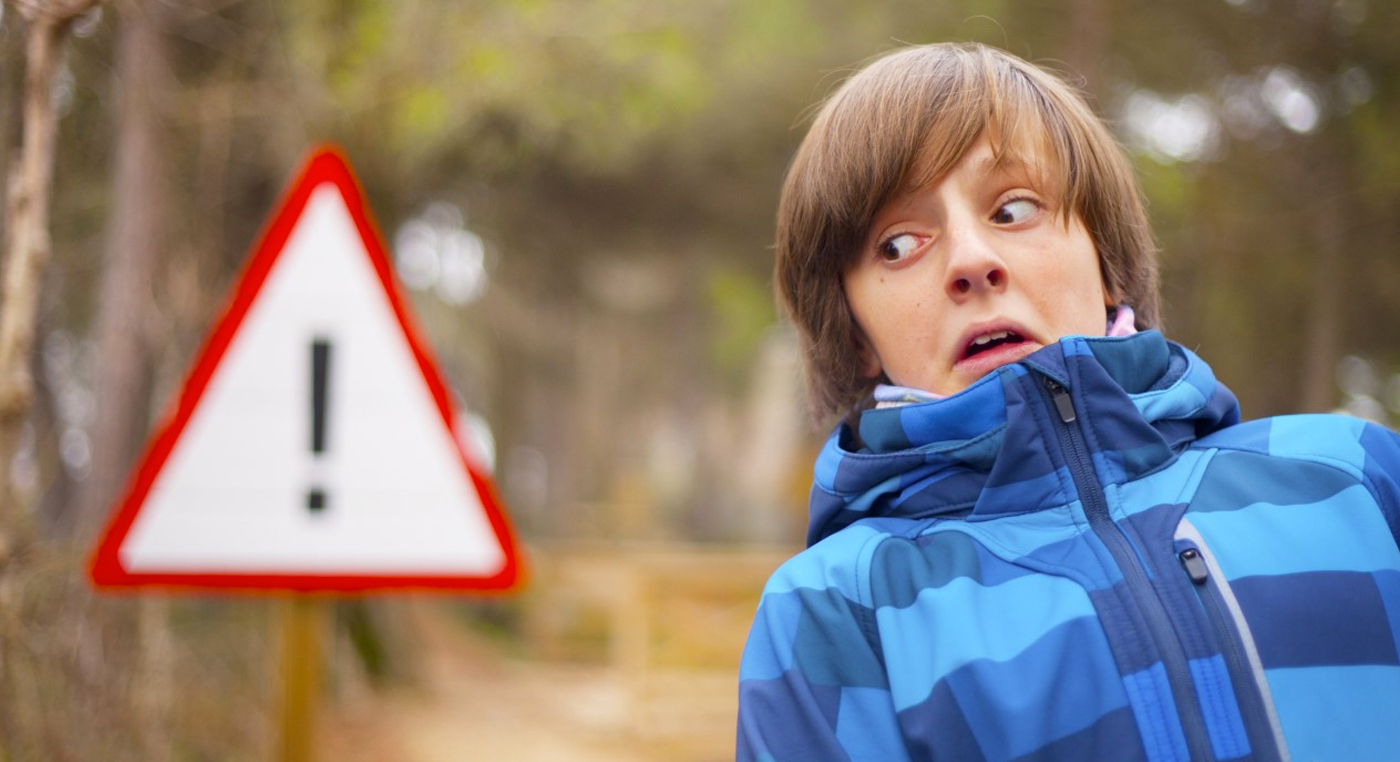 Believe it or not our students have a lot of fears.
Some things that cause our students to be fearful are things we ourselves would never be afraid of.
Fear can paralyze a student from living out his or her faith.
We care about our students, so it is important that we do not dismiss their fear, but rather, teach that Jesus can give them the strength to overcome the things that cause them to be afraid.
David was a man who struggled with fear.
When David prayed to God to take away his fear, God did not stop there.
God replaced David's fear with His joy.
God's joy is far greater and more powerful than any fear we can experience in life.
When we look to God for help, not only does He help us with our situation, He gives us His self.
Use this lesson to show Junior High students that when we give God our fear, He gives us His joy.
JUNIOR HIGH MINISTRY LESSON ON FEAR
Written by Brian Preiser
Bible: Psalm 34:4-5
Bottom Line: Jesus can turn our fear into joy.
SUPPLIES
3 Cardboard boxes
Scissors
Three weird feeling items – Examples: Jell-O, spaghetti, soggy Bread
Blindfolds
OPENING GAME: WHAT'S IN THE BOX?
This is a twist on a 'Fear Factor' type challenge.
Be prepared that this could get messy.
Select a handful of students in your group at random, or if the group is small enough have everyone participate.
Cut a hole big enough for a hand to fit through.
Place one of each of the items in each box.
Be creative with what you choose to go in the box.
If you can find a toy that can move, or a stuffed animal with fur, this game can become much more entertaining.
Textures are key when it comes to what you are selecting.
Blindfold the participant and have them reach their hand into the box – remember, they have no idea what's inside!
Have some fun with this; maybe describe something much more gross than what's inside.
Students will react to what they feel, and think it is much scarier than what it truly is.
It may help to switch the boxes around, or have a fourth box to rotate in, as to bring variety to the game.
Allow the crowd to be involved as well, as many of them will react based off of the student's reaction playing the game.
After all students have gone ask them what they think was in each box.
The winner is whoever guesses the most boxes correctly.
Reveal to them the true contents of each box.
TEACH
How many of you are afraid of something?
Ask each student to share a fear they have.
Fear is something that everyone experiences.
Share a time in your life where you were afraid.
Fear has the ability to paralyze us.
Fear can make us stop in our tracks.
Fear can make us focus more on what we're afraid of than what we are trying to accomplish.
Often times, Satan uses fear to distract us from something God wants us to do.
The Bible talks a lot about fear, and gives us instructions on how to handle fear.
Fear is not something we can completely eliminate from our lives, but through our faith in Jesus we can learn to overcome moments of fear.
Read Psalm 34:4-5.
When we become afraid, we are quick to want to conquer our fear in our own strength.
Although sometimes our fears may not be extraordinary, there are some things we will go through in life that we cannot handle on our own.
Maybe you are afraid because your parents are getting divorced.
Maybe you are afraid because you are going to a new school.
Maybe you are afraid because someone in your family is really sick.
Maybe you are afraid because of something you have done.
There are many fears in our life that we cannot handle on our own.
These verses in The Book of Psalms is a poem that David wrote to God.
God desires to give us His strength but it requires our participation.
This is why David wrote that he prayed to God, and then he was freed from his fears.
Prayer has the ability to change things in our lives.
This verse says that when David prayed for God to take away His fears, He did.
When we pray, God does incredible things.
Many times in the New Testament we see situations where people are sick and are in need of healing.
When they asked God for help with their situation, miracles took place.
Many of us are angry because we expect God to never allow us to be afraid.
Instead, we should look for opportunities when we are afraid to ask God to take the fear away from us.
Share a time in which prayer made a difference in your own life.
Fear has the ability to distract you from what God has called you to do.
When we allow fear to drive our actions, we are missing out on the opportunities God has for us.
Don't allow fear to freeze you.
Often times the things you are most afraid of, aren't all that you think they are.
When we played the game at the beginning of our time together, we found that the things we were touching in the boxes felt a lot scarier than what they actually were.
It wasn't until after we had gotten through the fear that we realized there was nothing to be afraid of.
Take a moment and think of a time in your life where you were afraid, and after you reflected on the situation you realized that there was nothing to be afraid of.
Sometimes our fears are more of a matter of perspective than actually something to be afraid of.
If you read the next verse in David's poem to God one translation says that people who look to God for help will be "radiant with joy".
Joy is more than happiness.
When we are frightened, we are sad.
But David writes that when we ask God for help with our fears, he does more than just make us happy,
He gives us joy.
Joy can be defined as 'an emotion acquired by the anticipation, acquisition, or even the expectation of something great or wonderful.'
Joy is that feeling of weight being lifted off of your shoulders.
When you surrender your fear to God, you are given a feeling of true peace.
So, have you surrendered your fear to God?
Maybe you are holding onto something you are constantly afraid of.
In our small group time, we will focus on praying for these fears.
Before we do so, spend time as a large group praying about fear.
You may want to pray a prayer like this…
Dear Jesus,
Thank you for who You are.
Thank you that you provide for us when we are afraid.
Jesus, we ask that you would help us to let go of our fears.
We ask that not only would you take away these fears, but that you would replace them with your joy.
We want to experience radiant joy.
Instead of being paralyzed in our fears, we want to walk in your joy.
Jesus, our fears have caused us a lot of pain.
But your Word says that if we pray, you will answer us.
So, Jesus, take away these fears.
We give them to you.
We ask that you help us to loosen the grip on the things we are dealing with.
We ask that you would give us the strength to give you control.
We trust you Jesus.
In your name, Amen.
The joy that comes from Jesus is something much greater than anything we have ever experienced.
This does not mean we will never be afraid again.
This does mean that when we are afraid when we ask God for His joy.
God's joy is much greater than our fear.
When we have His power within us, we can have the strength to overcome our biggest fears.
We were not designed to do life alone, but instead to have God with us every step of the way.
When you are feeling frightened, ask God for help, and He will give you His joy.
Once we experience God's joy, we will begin to recognize how much greater it is than our fear.
SMALL GROUP DISCUSSION QUESTIONS
What is something that you have held onto as a fear for a long time?
Why is it hard to give our fears over to God?
How can we help our peers who are struggling with fear?
How could you describe joy?
What is something in your life that brings you joy?
Now that you know this about God, how will you approach fear differently in the future?
Take the remaining time and ask students to take turns praying for the fears of each other.
Pray for God to take away that fear and replace it with His joy.
Like this lesson? Check out this…
Junior High Ministry Lesson on Patience