JUNIOR HIGH MINISTRY LESSON ON POVERTY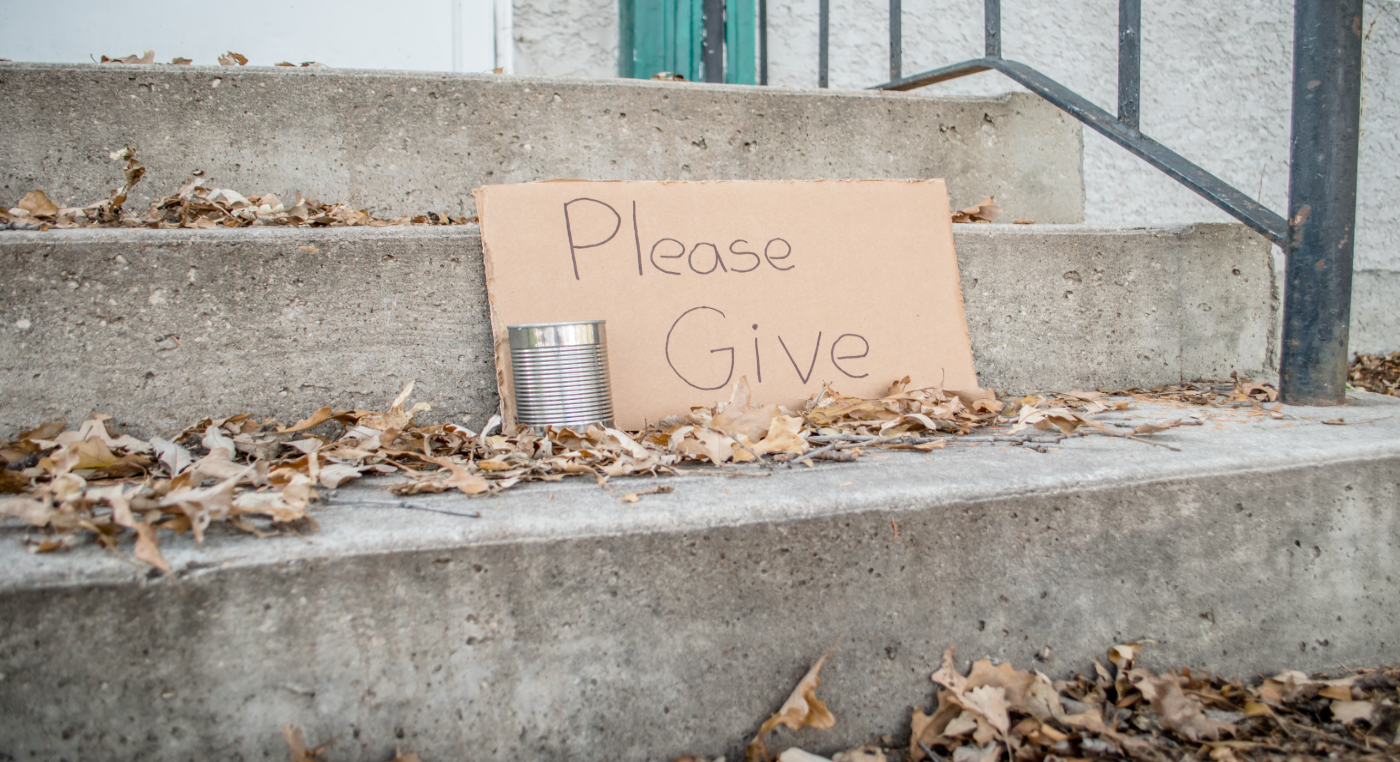 There is so much need all around us, and poverty looks different in different places.
You might live in an affluent community, but remember that poverty of spirit is also rampant in wealth.
Before you teach this lesson, spend some time in your community asking God to help you to see poverty that breaks his heart.
Use this lesson to encourage students to desire a heart that sees others, just like Jesus does.
-Nick Diliberto, Junior High Ministry
JUNIOR HIGH LESSON ON POVERTY
Written by Tiffany Hollums
Bible: Luke 4:18-19; James 2:15-16
Bottom Line: We should desire to have a heart for those Jesus had a heart for, especially those in poverty.
LEADER NOTES
I wrestled with the 'opening game' for this lesson and realized it was because it seemed almost disrespectful to make a lesson about poverty into a game… that's when it hit me that the opening needed to be about helping those in need.
The activity included is a 'can hunt' to collect food for a local food pantry.
You can also explore other ways that your group to can serve those in need around them, such as: joining with a ministry which feeds children, making homeless care bags, a bake sale to earn money to sponsor a child, etc.
A portion of this lesson will also give you a chance to pray with your group about the needs in your community and could serve as a catalyst to begin going out into the community to meet these needs.
SUPPLIES
The week before you use this lesson, let your church know that the students will be coming to their homes to collect cans for a food pantry, and also other items, which could be given to the homeless.
Check with your local food pantry for a list of items they need most, and then make copies for the students to share with others.
If you live in an area where the youth could walk from house to house, that is awesome!
If not, recruit adult drivers who can take groups of students with them to ask for canned goods.
Be sure to have a copy of each driver's license on file and comply with your church's' safety procedures.
Also, obtain permission from youth parents prior to the event allowing them to ride in other's cars.
If all of this makes your head spin, another option is to make fleece tie blankets and have your group make blankets to give to the homeless.
OPENING ACTIVITY
Today's activity is a scavenger hunt!
The object of this hunt is to see which team can collect the most canned goods or nonperishable items.
Think of things that a food pantry might need.
But, this is also a race to see which group can bring back THE MOST items.
Remember to explain to the people that you visit that we are trying to bless others in our community who might be in need.
Give the groups a time to return and then set them loose!
As the groups arrive back, have them give a total number of items they collected.
Decide in advance how you will tally items.
For example, if they bring a box of granola bars will that count as one item, or one for every granola bar in the box.
Give a prize to the winning group.
Be creative and make a 'blessing trophy' that they could continue to pass around as you continue to think of creative events to give to those in need.
TEACH
If you only had $10 to live off of for an entire month, what would you buy?
Have the students talk about their plan and be sure to listen to their thoughts.
Today, we are going to talk about poverty, so let's start at the beginning.
How would you define poverty?
What does poverty look like?
How do you know if someone is living in poverty?
Wait for responses.
Show the video "What is poverty" from Compassion International, a ministry committed to children in poverty.
Your group could decide to sponsor a child through Compassion International or other similar organization such as World Vision.
Do you think there are people around us who live in poverty?
Click here to find the poverty levels in your area and even project this map for your Group.
Poverty looks different depending on where you look: In certain parts of the world, a child living in poverty might live differently than a child living in rural America.
But, no matter what it 'looks' like here is the truth: We are all surrounded by people who are hurting, struggling, and in need.
Here is one thing that remains the same about poverty – because Jesus cares about those who live in poverty, so should we.
Jesus is really clear that this is at the heart of who he is and who we should be.
Ask yourself this, how would you describe Jesus' mission?
Give the students a chance to answer.
How do you think Jesus described his mission?
Again, give them a chance to answer.
Read Luke 4:18-21.
How did Jesus describe his mission?
Were you surprised by his words?
Jesus gives really specific things that the spirit had given him to do and you notice that much of it has to do with looking at the needs of those around him.
The poor, brokenhearted, captives, blind, bruised… put all of these together and you get a pretty clear picture of the hurts of the world, right?
Jesus was sent to really SEE others… to see what their needs were and to heal them.
But wait… this isn't just the mission of Jesus, it is ours too.
Read James 2:14-18.
These are some tough words to swallow, right?
For so many of us, we may think that having faith and believing is the work, but in James we hear that our faith should be lived out by our works.
Basically, like Jesus, this scripture is saying that to do what Jesus would want us to do means that we will get our hands dirty.
We can't simply sit and say that we have faith… we must live it out.
Because we love Jesus, we will love and care for those that Jesus loves and cares for… those who are hurting or struggling.
And as we heard earlier, the world is filled with people who are hurting, struggling, and hungry.
Is it possible to help every single person who is living in some kind of poverty?
No.
But like Jesus, we can reach out our hands and help. Love. Pray.
Doing nothing just doesn't seem to be an option with Jesus, does it?
There are so many places around the world where children are starving, but you know what, there are children starving right in our backyards.
You might not see them, and you actually might be surprised to know who they are, but they are there.
Statistics tells us that they are there.
Did you know that at your school, right now, there are students who are homeless?
You don't know because they don't want you to know.
They are couch surfing or living in hotels, but whether you see it or not, they are there.
There are people all around us who don't have enough to eat or are wondering how they will pay their bills.
And though we can't help everyone, we can help someone.
And that is what we are going to do today with all of this food that you all had so much fun gathering.
Think of how much this will bless others in our community.
Let's start here, but let's not end here.
I want you to leave here today with this question: Who is in need around me?
For some of you, it will be WAY out of your comfort zone, but try to figure out where the needs are in our community this week.
And if you can't find any, maybe ask your school counselor… not to give you names but just ask them what are some needs that are in your school that you could help with.
You might be surprised by what you hear.
Maybe ask your parents if they would drive you around to just see 'where is the poverty' in my own backyard?
For some of your parents, this might be a stretch, but it could be life-changing for them.
And then come back next week and we will answer this question together: Where is the poverty around us?
And we will pray about how we can help.
Can we help everyone?
No, but we can be the hands and feet of Jesus to someone.
SMALL GROUP DISCUSSION QUESTIONS
How have your ideas about poverty been challenged or changed today?
Where do you think the poverty is around us?
What are some ways that we could help?
Why do you think caring and serving others is so important to Jesus?
What do you think it means that 'faith without works is dead'?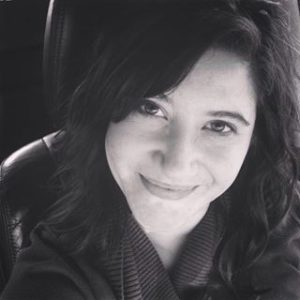 Written by Tiffany Hollums.
Tiffany has been in youth ministry for over 20 years and is currently serving as the Pastor of Student Ministries at Bee Creek UMC in Spicewood, TX.
Like this lesson? Check out this…
Junior High Ministry Lesson on Laziness