THE VALUE OF PARTNERING WITH PARENTS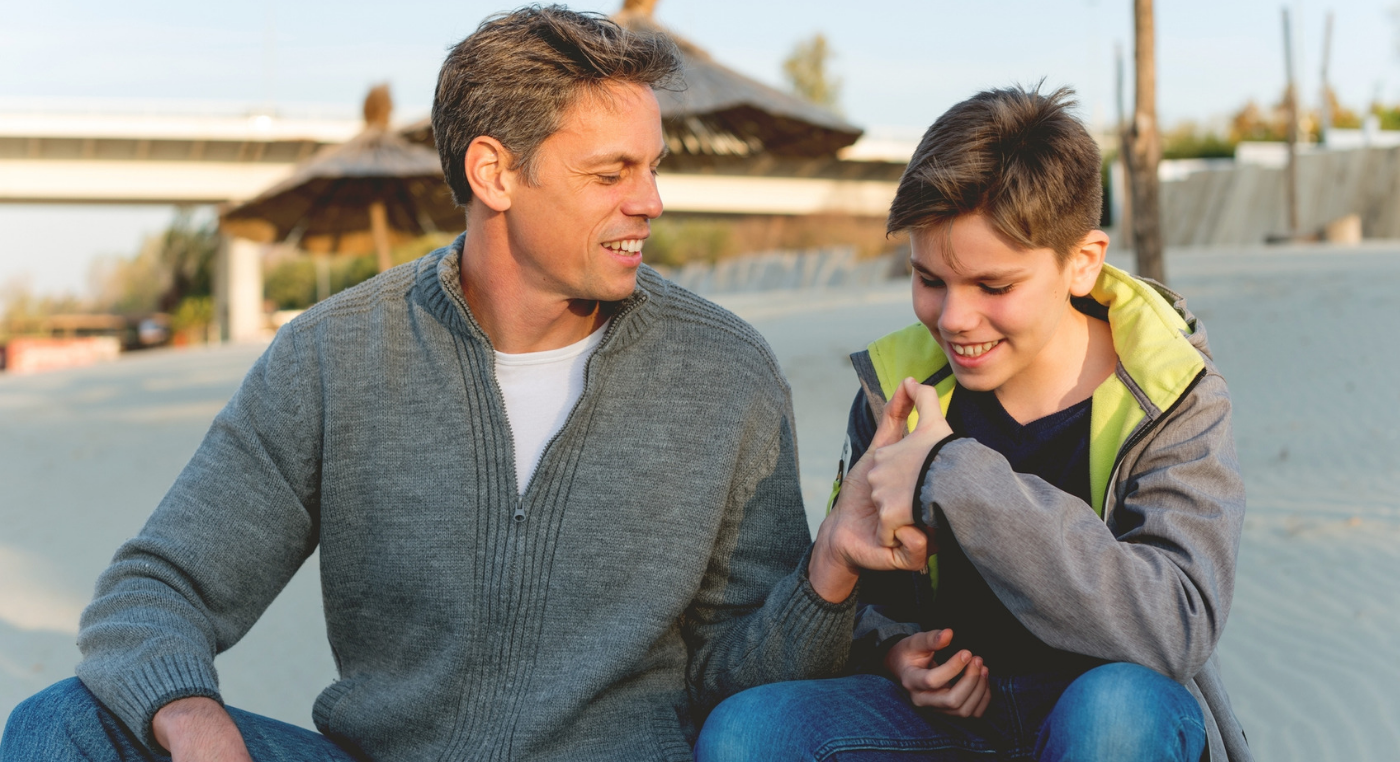 Whether you are a first time or veteran youth leader, you know the importance and value that parents can (and should) be to a church's youth ministry.
Imagine this scenario.
What if you could have a youth ministry team that could influence nearly every student in your church during times when they were not at church?
And those team members could encourage students to maintain a daily devotional life, prayer life, and even pray with them even more than you could.
That ministry team is already possible through parents.
You may have talked with parents who are skeptical about your ability to fulfill the role of a youth leader because you may not have teenage children yourself.
One of the best ways to grow as a leader is to seek out those who you can learn from – other's experiences and wisdom are priceless.
Bible college or seminary doesn't teach you much in regard to parent relations and bridging the youth leader/parent gap in partnering together.
If you've been in youth ministry for more than 5 minutes, no doubt you have encountered a wide variety of parents and parenting styles.
Laissez-faire parents, helicopter parents, divorced and single parents, the list goes on.
And each type presents strengths and challenges for youth ministry leaders.
Your goal should be to find value in each parent and build their strength, so that in turn they will help you to create an amazing ministry to your students that you never thought possible.
HERE ARE 3 WAYS TO VALUE THE PARENTS IN YOUR MINISTRY
1. MEET WITH PARENTS REGULARLY
Many times, our extent of meeting with most of the teens in our youth groups happens in the weekly youth meeting.
Given that most teens will spend an average of just 2 hours per week within the context of your youth ministry, parents can be your first line of ministry to those students.
Meeting with parents often occurs even less often than with students.
The tendency that many youth leaders have with parent meetings is to primarily go over the calendar of upcoming events.
And while there certainly should be time for that, it can also be an incredible opportunity for you to get to know parents even better.
During your meetings, encourage interaction with other parents and with your youth leadership team.
Be sure to keep them "in the loop" with any situations and upcoming events.
If you plan to talk with your students about specific "hot button" issues, let parents know ahead of time, and even get feedback.
You can take time and address any concerns with parents individually.
As those parent/leader conversations and relationships develop, you may find that many will come alongside you and support you as you grow as a leader.
Through those conversations you may find out a parent is a master carpenter, talent agent, or a host of other professions that they would be willing to share and help out with your ministry.
But if you don't meet with them and develop that relationship, you may never know what you're missing.
2. ENCOURAGE PARENTS
Parenting is hard.
Once children reach the age of adolescence, the challenges for them increase.
And as those students get older and more mature, parenting gets even more difficult.
Often parents, and especially single parents, wonder if they're doing it right.
They need encouragement.
Pray FOR them and WITH them and encourage them regularly and often.
Don't try to offer advice unless it is asked for.
Many parents already feel the stress of not knowing how to handle certain situations, but you can be a source of encouragement for them.
Encouragement can come in the form of providing resources and opportunities.
Since many parents do not feel they can adequately teach their students about God and the Bible, they may look to you for help.
If your budget allows, provide your parents with tools that can not only help them in parenting but also in being the spiritual leaders in their homes.
This could look like books, websites, printed resources, and even Social Media groups that encourage them through interaction with other parents.
As a leader, one of your jobs is to encourage and equip parents to be who God has called them to be in their home.
3. VIEW PARENTS AS ASSETS, NOT LIABILITIES
Sometimes parents can be seen as a hindrance to what you want to accomplish in your youth ministry.
But parents can add tremendous value to your ministry team and offer different perspectives in areas you may not have thought about.
Because they are "in the trenches" with teens on a daily basis, they see the struggles they face, many times before the youth leader.
Often youth leaders simply view parents as chaperones or outing hosts.
But they can bring so much more value and opportunity to your ministry that you just might be missing out on.
Think about this – many parents tend to volunteer to help in your area because they have a child participating in that ministry.
You will see parents who have previously served in children's ministry when their child was there, will now want to help in youth ministry as their child graduates into that age group.
Part of the reason is to legitimately help, and the other part is to keep an eye on "Junior."
If you have parents that want to help you in ministry, make sure to have a place for them to serve alongside you.
Let them know your expectations and their responsibilities up front, so they have a chance to opt out if they choose.
Make sure you also keep your senior pastor or leader in the loop too and share any questions or concerns with them about this system of involving parents.
They may offer some advice that will help along the way.
God gave parents the gift of their children, you have the opportunity to partner with them – and that is a gift to you as a youth pastor!
Like this blog post? Check out this one…
5 WAYS TO DEVELOP JUNIOR HIGH STUDENT LEADERS